🐣Friendly visiting manager
Salisbury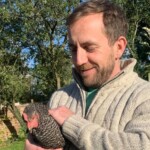 About this listing
I absolutely adore chickens. If you are looking for a friendly, reliable visiting manager then you've found the right person. I have many years experience of keeping chickens, I care about their wellbeing and happiness and I know how much your pet chickens will mean to you.  My twice a day visits will ensure that your chooks are let out early and put safely back to bed. I count them out and in again to make sure that none are missed and that there are no problems among the flock. I am very happy to send you photos of your ladies so that you can be reassured while you are on holiday… and who doesn't like a snap of their own chickens! Ok, I'm chicken mad, but aren't all the best people!
Cleaning practices
My top priority will be to keep your chickens safe. So as a visiting manager I will make sure they have fresh food and a clean waterer with fresh water every day. I will poop pick and make sure that the coop is clean, collecting eggs daily. If there is an ongoing avian flu outbreak I will make sure that I disinfect before entering your premises and on leaving (shoes, equipment etc). If you would like me to give them some extra daily treats I would be happy to give them anything you'd like to leave.
Details
What is the furthest you are willing to travel?: Up to 5 miles
Prices
Night: £20.00
Minimum days of a booking: 1
Extra Services
Coop clean: £10 Single Fee
Options
Services
Cockerels accepted
Eggs saved for owners on request
Send photos to owners
Treats offered
Availability
The minimum stay is 1 Night
1

2

3

4

5

6

7

8

9

10

11

12

13

14

15

16

17

18

19

20

21

22

23

24

25

26

27

28

29

30
1

2

3

4

5

6

7

8

9

10

11

12

13

14

15

16

17

18

19

20

21

22

23

24

25

26

27

28

29

30

31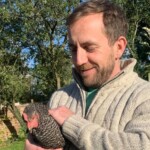 Verified Reviews - All reviews are from verified guests.