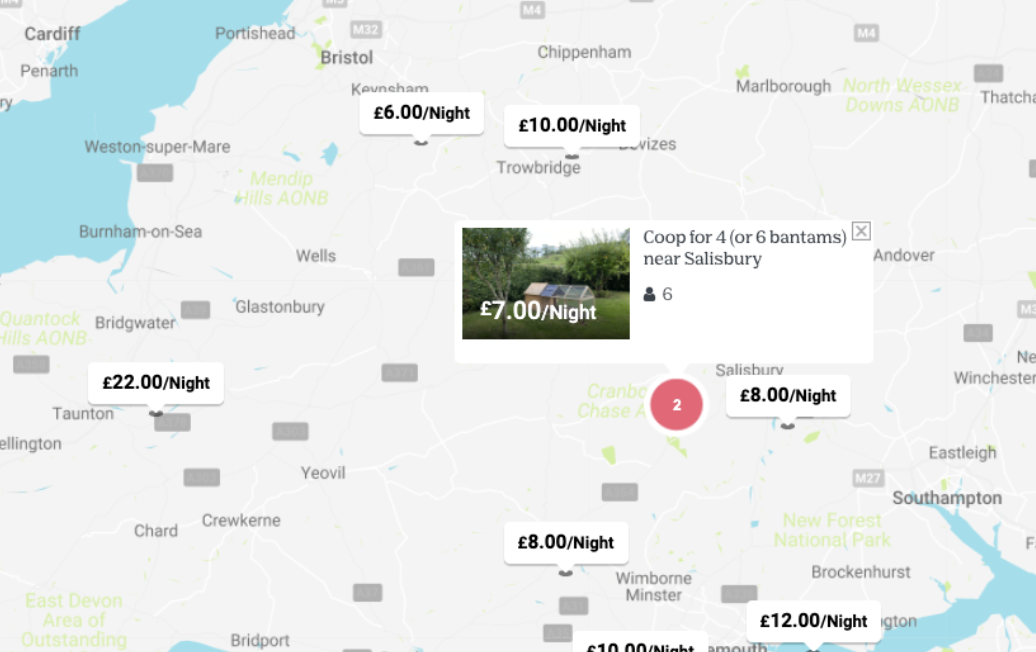 Welcome to Betsy. Betsy provides chicken boarding near you, for when you want to go on holiday. It's a lot like airbnb for chickens.
We love chickens so we wanted to create the most enjoyable booking experience possible, letting chicken lovers like you showcase their guest coops, just like a 5-star hotel!
Betsy is launching in April 2022 and will be going live in Hampshire, Wiltshire, Somerset and Dorset. If you live in these areas and need to find chicken boarding near you, go to heybetsy.com and complete the search to choose from a range of local chicken hotels.
We plan to open in other counties very soon. We have seen lots of interest all over the UK, especially near Oxford and Birmingham.
If you would like to become a host in Hampshire, Wiltshire, Somerset and Dorset, or nearby, head here to find out more. 
If you're on the cusp of our four launch counties, the best thing to do is to get in touch personally by emailing David at [email protected] so you can apply to be a chicken hotel manager. 
If you live near enough to this area we will help you create a listing.
Find a Chicken Hotel
Head to the search on Betsy's homepage and find a Chicken Hotel near you today: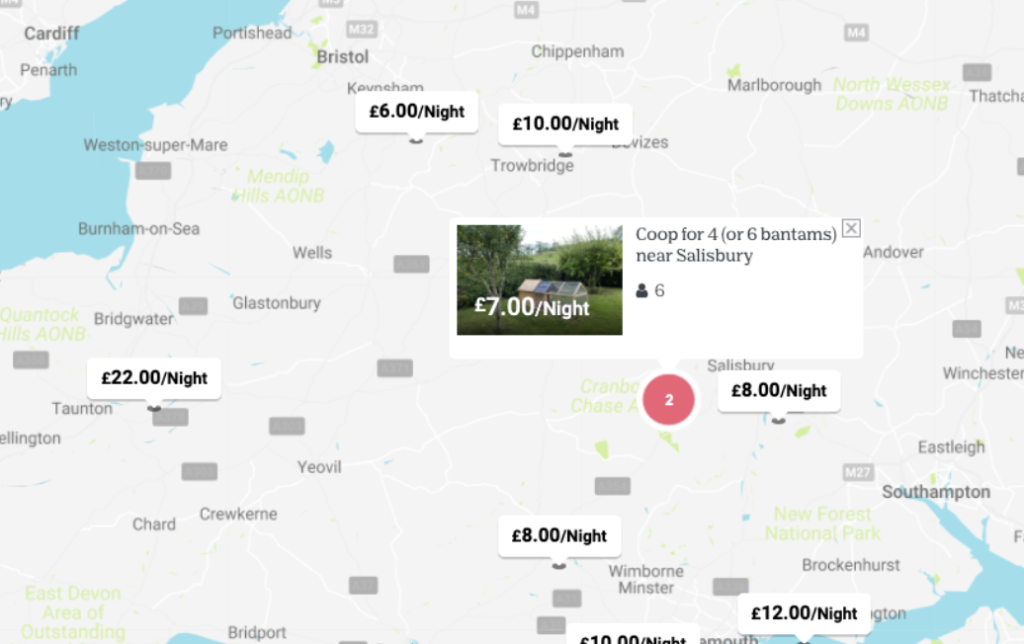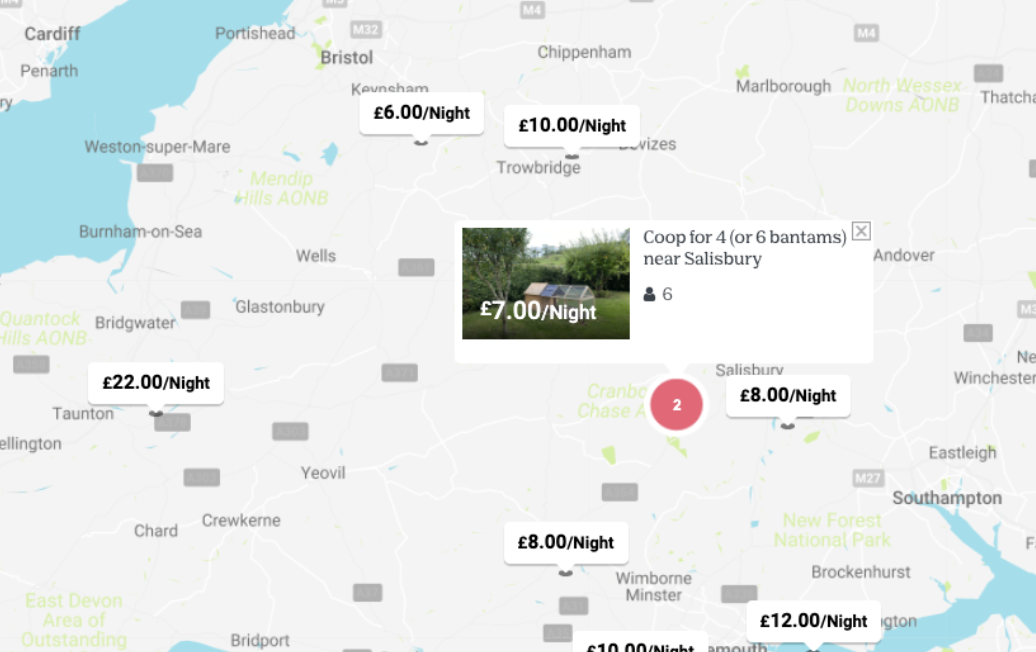 Find a chicken sitter
Betsy isn't just a place to find chicken hotels near you! You can also find chicken sitters, or as we like to call them, Visiting Hotel Managers, to visit your chooks while you're away. 
Here are two lovely examples of Visiting Hotel Managers:
Ruby in Taunton and "Animal lover" near Bournemouth.