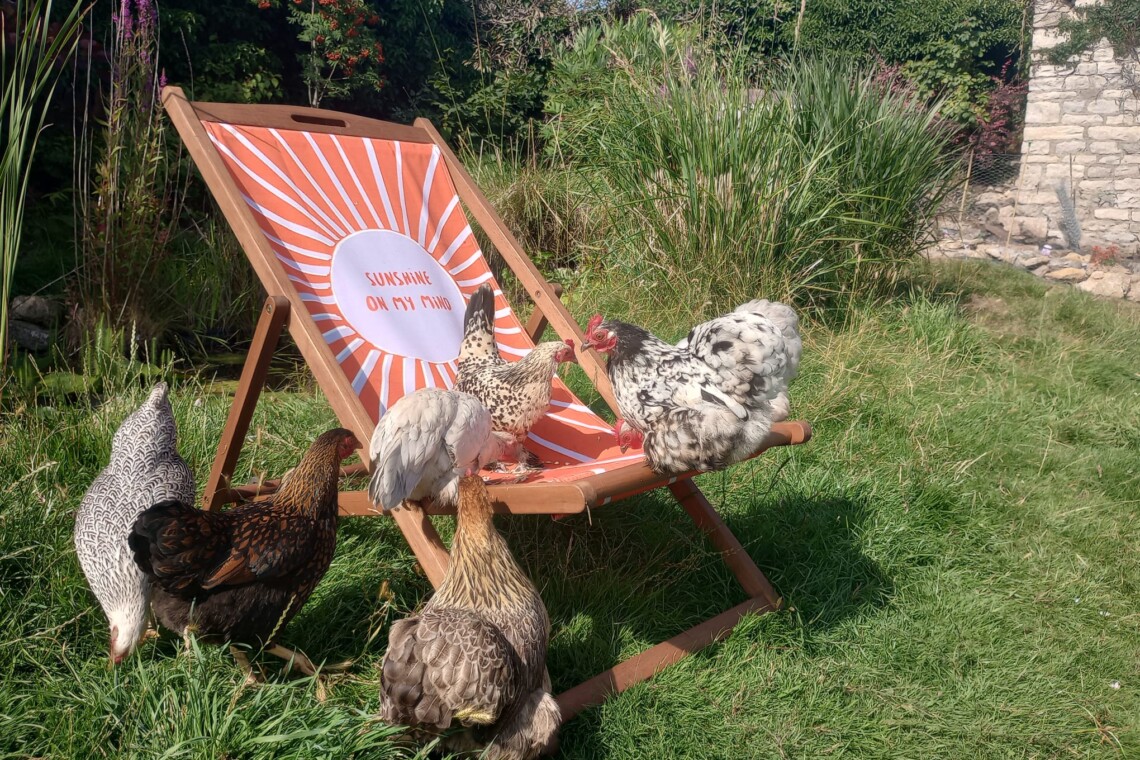 Are you interested in running a Chicken Hotel, but unsure whether it's for you? Come and meet some of the people who are successfully running their Chicken Hotel business on Betsy. 
Katherine and Flo Evans – The Corston Coop
Katherine and her daughter Flo are the owners of The Corston Coop. A beautiful little Chicken Hotel in Corston, near Bath. We recently interviewed Katherine Flo about their Chicken boarding business on Betsy. Flo looks after the chickens, overseen by her mum who helps her to deal with customers.
Getting our own chickens
They got their own chickens in September 2019. Flo decided that she wanted them but now the whole family loves them. Their favourite chicken is called Lemon, she has a charming habit of just strolling into the house if the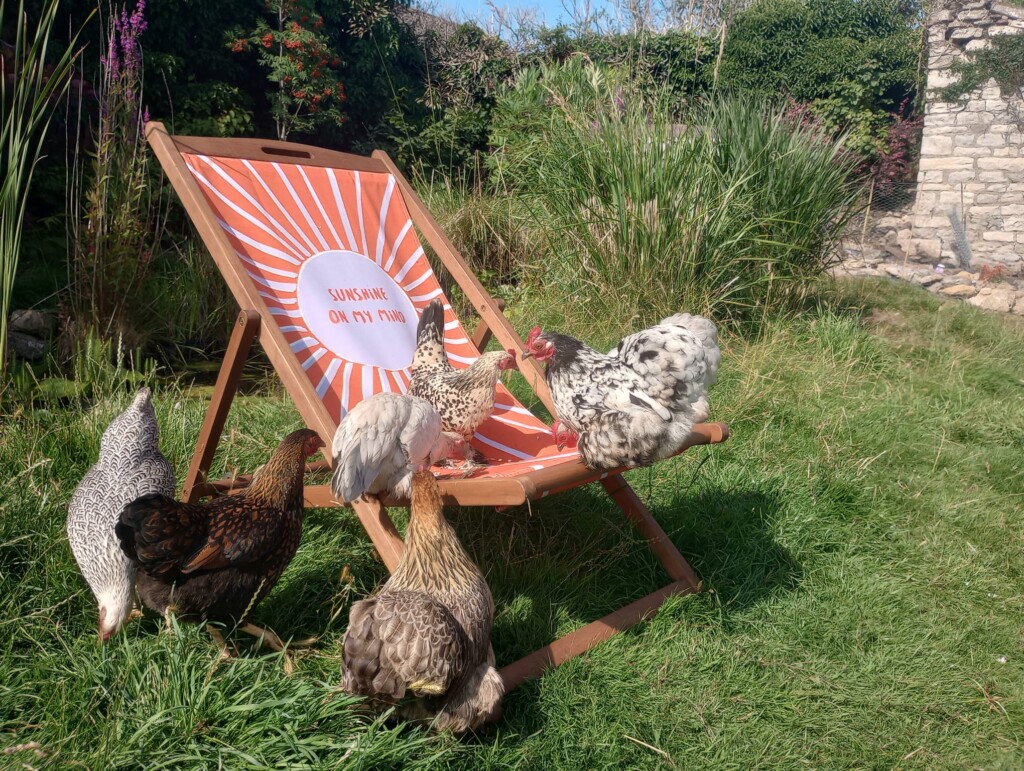 y leave their door open. Like many new chicken owners, Flo says that she was inspired to get chickens because her friend had some. She was invited over to see them and really took a shine to them.  They were all bantams, sweet, and easy to take care of. Importantly for Flo, she says that it also meant that she could have more of them in a smaller space. Flo loves the fact that they talk a lot and are so friendly.
To keep their chickens entertained they would hang a treat ball and put things in like lettuce and corn inside. They also let their own hens out to free range around the garden, they get along really well with their guinea pigs and even their dog. Katherine described how they are always so interesting to look after, particularly how they interact together. They used to have a dominant hen who wouldn't let the other in the coop, so their hens would all find sneaky places to lay eggs so it would look like they had stopped laying… but then they would suddenly find a big clutch of them! One of their more entertaining hens was a skilled musician, she would play the xylophone they had in the coop. She first had to be encouraged at first by putting food on the notes, but then she played it all by herself.
Starting a Chicken Hotel
Katherine saw an advert in a local pet shop encouraging people to start their own Chicken Hotel boarding business on Betsy. She knew that Flo would love the idea so came home and told her about it. Flo loved the idea of seeing other people's chickens, looking after them, and meeting new breeds. The extra pocket money was just a bonus!
Some of Flo's favourite breeds are Pekins, Sablepoots, Wyandotte (Silver Penciled and Gold laced). At the moment they have Peggy, Lou Lou and Jo staying with them. It is clear that Flo absolutely loves chickens and takes care of other people's as if they were her own.
A typical day as a Chicken Hotelier on Betsy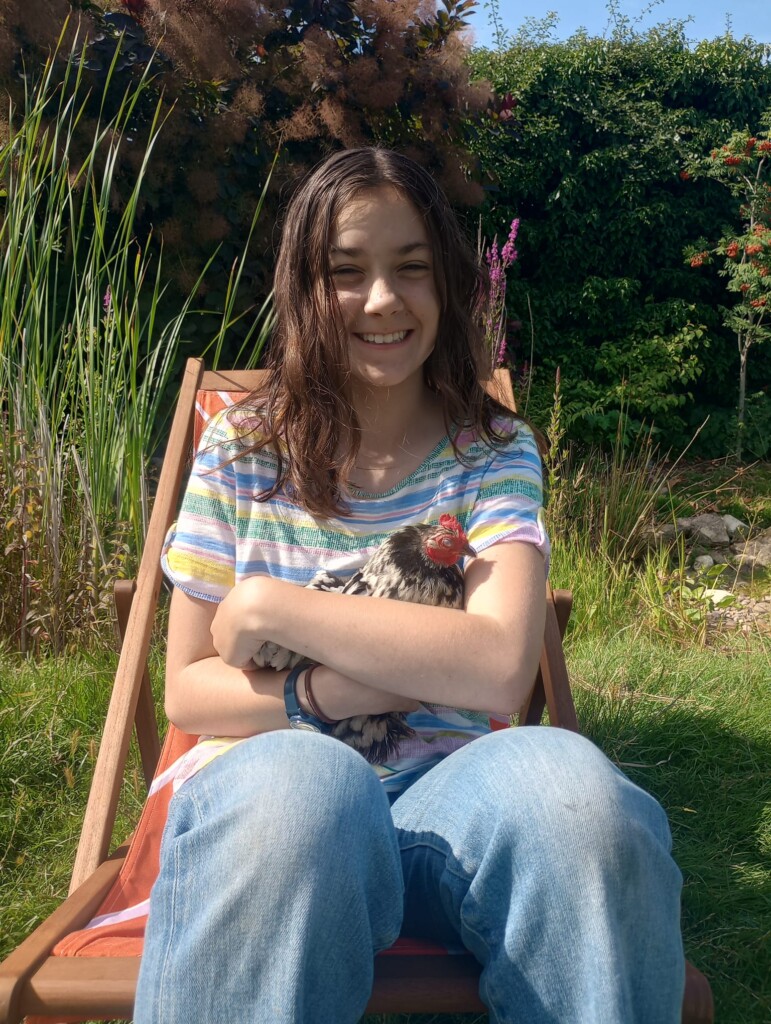 Flo's first job would be to change their water and feed, then let them out in the morning. She loves to pet the chickens, so if they are friendly she would pick them up to give them a hug and a stroke.  
When Flo is at school Katherine might come in to give them some extra seed as a treat, but when Flo gets home she would continue to care for her guests. Checking the water is filled and flowing, enough food is left, and then perhaps another cuddle again. She might give them some corn or treats and then at about 5 o'clock probably some more feed. When it gets dark she would check for eggs and then make sure that they are all in before closing the coop.
If someone is thinking about starting their own Chicken Hotel on Betsy?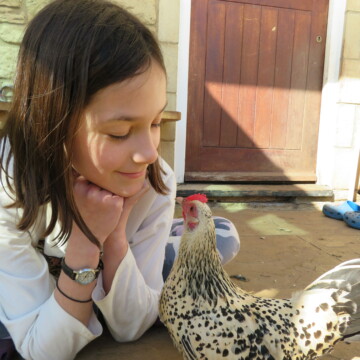 Flo says having your own Chicken Hotel is fun and fairly simple to do. Particularly if you already have your own chickens because you just add it to your routine. Advertising the business on Betsy means that running the business is easy. A customer can find The Corston Coop, they can check availability, book, and pay – all online. It's not all cuddles and clucks though, Flo cautions that cleaning out the coop is quite hard work because you've got to sweep everything out and make sure everything is really clean. She says that she thinks keeping everything clean is definitely the most difficult thing but probably one of the most important. Of course, it is also vital to make sure that the water is clean and topped up. Flo describes how guests like to kick dirt into their water so you've got to make sure that it's clean and flowing. To conclude our interview Katherine had these final words to say:
"We've got some good customers and it's nice to see ones that are returning as they love the service we are offering. Betsy is a great idea, we love it. When I saw the advert I knew that my daughter would really enjoy running it."