Big Bertha's Hen Hotel – Small Coop
Exeter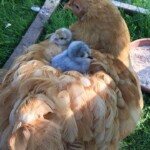 Accomodation
4 - 6 Guests
About this listing
Welcome to Big Bertha's Hen Hotel! Chicken boarding available in the picturesque Teign Valley. From 2 to 6 hens or up to 9 bantams. From £6 per night. We offer an all inclusive safe, secure and loving home for your precious hens while you are away. My daughter Emily and I are both chicken mad and have been keeping and breeding chickens for the last ten years. The hen hotel is named after our very special Bertha a beautiful Buff Cochin whose main purpose in life seems to be raising chicks! We are able to offer a very peaceful and calm environment for your hens, our flock are an incredibly Zen bunch which makes for a great environment for our chicken guests
Cleaning practices
Your hens will be kept in their own accommodation, in secure a house and run inside a secure area protected with an electrified fence.Houses are thoroughly cleaned and disinfected between visiting groups of birds. Two coops available one small for up to 4 medium hens and a larger for up to 6, both coops are recycled plastic.  They will not mix with other flocks. Bedding will be cleaned and changed as required. We will provide food (Heygates layers pellets and mixed corn), water, grit, and bedding. You are welcome to leave a supply your own feed for use if you prefer. All birds will be inspected on arrival. We reserve the right to refuse admission to birds if they are showing signs of infectious disease, injury or are in poor condition. In order to protect all our chicken family, birds will be treated with an anti-mite product on arrival. Should a bird become unwell during its stay with us, we will act upon your pre-agreed instructions. If we consider it necessary, we will take the bird to our vet for treatment at your cost.
Details
Guests: 4 - 6
Size of coop (m2): 1
Type of bedding used: Wood shavings
Type of feed offered: Layers pellets
Size of run (m2): 5
What is the furthest you are willing to travel?: Up to 1 mile
Prices
Night: £6.00
Minimum days of a booking: 2
Maximum days of a booking: 22
Options
Services
Eggs saved for owners on request
Send photos to owners
Treats offered
Facilities
Chicken entertainment available
Dust bath area
Electric fence
Availability
The minimum stay is 2 Nights
The maximum stay is 22 Nights
1

2

3

4

5

6

7

8

9

10

11

12

13

14

15

16

17

18

19

20

21

22

23

24

25

26

27

28

29

30
1

2

3

4

5

6

7

8

9

10

11

12

13

14

15

16

17

18

19

20

21

22

23

24

25

26

27

28

29

30

31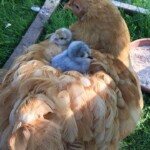 My daughter Emily and I are both chicken mad and have been keeping and hatching chickens for the last ten years. The hen hotel is named after our very special Bertha a beautiful Buff Cochin whose main purpose in life seems to be raising chicks! We are able to offer a very peaceful and calm environment for your hens, our flock are an incredibly zen bunch which makes for a great environment for our chicken guests.
Verified Reviews - All reviews are from verified guests.
Similar listings