Hedgerow Henporium 6 bird coop
Ellesmere Port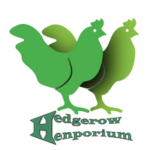 About this listing
Holiday boarding for hens at Hedgerow Henporium
We are experts in chicken care as we teach chicken care on our courses. We have the knowledge and skill to be able to deal with any special health needs of your hens. The holiday care for chickens we offer is listed below. Contact us anytime.
Our holiday boarding is offered in plastic coops one holds 4 large birds, the other holds 6 large birds.
Both our chicken boarding coops have attached runs which are well separated from all other birds.
Bio-security is strictly controlled, both between guest pens and also our resident chickens.
All the coops and runs are completely disinfected with a DEFRA approved disinfectant before our "guests" arrive.
Feed and water is provided each day and also fresh clean bedding.
All coops are treated to be red mite free.
Your chickens will have access to their own dustbathing area.
We can take all ages of hens from chicks to adult hens.
Cleaning practices
Our runs are covered and are completely fox and vermin proof so your hens will be safe with us. All coops have automatic pop hole openers on them to ensure their comfort and safety. We offer a nutritionally balance pellet feed which is appropriate for the life stage of the hen. We also offer additional services for your convenience during their stay.
Wing Clipping
Worming
Louse treatment
Worm count testing
Details
Guests: 6
Size of coop (m2): 2.5
Type of bedding used: Other
Type of feed offered: Layers pellets
Size of run (m2): 6
What is the furthest you are willing to travel?: Up to 1 mile
Prices
Night: £10.00
Minimum days of a booking: 1
Maximum days of a booking: 30
Extra Services
Wing Clipping: £1 Per Guest
Lice Treatment: £2 Per Guest
Worming offered for 7 days or more: £4 Per Guest
Worm Count Testing: £15 Single Fee
Options
Services
Eggs saved for owners on request
Treats offered
Facilities
Terms & rules
Additional rules information
All hens for boarding must be healthy. We cannot accept any hens which are showing signs of illness. We do a health-check before they begin their stay to verify this.
Availability
The minimum stay is 1 Night
The maximum stay is 30 Nights
1

2

3

4

5

6

7

8

9

10

11

12

13

14

15

16

17

18

19

20

21

22

23

24

25

26

27

28

29

30
1

2

3

4

5

6

7

8

9

10

11

12

13

14

15

16

17

18

19

20

21

22

23

24

25

26

27

28

29

30

31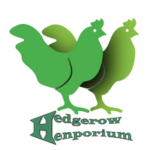 We first started keeping chickens in 2006 when we looked after a friends hens while they went on holiday. We got hooked from that day on. Increasing our flock came next and then breeding our own chickens for sale. This gave us the opportunity to handle more birds but be sensible with the numbers we actually kept for ourselves. We still keep our own egg laying flocks because life means more when chickens are around. After becoming avid readers of everything to do with chickens we decided to set up chicken keeping training to help others start on the chicken keeping road. Chicken boarding or visiting coops during holidays is another aspect of our business that we now offer. Quality holiday care for chickens on means that owners can now feel confident in leaving their birds with us and enjoy their holidays.
Verified Reviews - All reviews are from verified guests.
Similar listings