Ruffles Hen Hotel – Green Suite
Somerton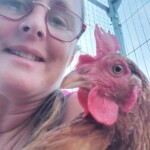 Accomodation
6 bantams/ 4 regular sized hens Guests
About this listing
Ruffles Hen Hotel offers a home-from-home eggs-perience for your feathered friends on the edge of the small village of Kingsdon, Somerset and can offer your hens, along with their chap if they have one, the ultimate Bed and Breakfast egg-scape to the country.
If you have a holiday booked, but are still unsure the best option for ensuring continuity of care for your chickens we offer your hens their own dedicated Eglu coop with securely fenced grass run at our home.
This listing is for our "Green Suite" which is an Eglu Go with a good sized and well fenced walk-in run for hens to enjoy time on fresh grass (with plenty of ants for entertainment!)
Ruffles Green Suite can cater for up to 6 bantams, or 4 regular sized hens.
Bex runs her hotel with great attention to detail, ensuring that there is plenty of fresh food and water available at all times. She's got years of chicken keeping experience and really loves to hear them "chuckling" around their run. She keeps 3 hens herself, with plans to increase her own flock in due course.
Cleaning practices
Before your hens visit and at the end of their stay, hotel quarters are jet washed and treated to ensure it is 100% clean and sanitised for your ladies.
Your hens personal "chambermaid" will ensure that their sleeping accommodation is kept in tip-top sparkly clean condition each day during their stay.
In addition to topping up bedding diatomaceous earth is used to keep those pesky mites at bay.
The Silver Service waitressing ensures that your hens will never want for food or water. As standard all our guests are offered mixed corn and Smallholders soya-free layers pellets. They will also be able to access the free entertainments provided by the local ant population. If your hens have different or additional tastes please ensure you provide us with their personal delicacies so that they get that "home-from-home" eggs-perience.
Your hens will have access to a weld-mesh enclosed run which includes overhead netting to prevent the local hawk population trying their luck. This allows your hens to scratch about in the grass and earth safe in the knowledge that they are as protected as possible from a visit from Mr Fox or Roland.
With security being of utmost importance, all hens are shut into their hotels at night to further reduce any chances of any losses.
When it comes to your hens health, if your hens have specific health needs please ensure we are aware of these and any treatment regimes you need us to maintain during their stay.
Please note, if there is a "flockdown" in place we will be unable to have your hens to stay but would still be able to offer a visiting service with good biosecurity measures observed.
Details
Guests: 6 bantams/ 4 regular sized hens
Size of coop (m2): 1
Type of bedding used: Wood shavings
Type of feed offered: Layers pellets
Size of run (m2): 7.5
What is the furthest you are willing to travel?: Up to 1 mile
Prices
Night: £8.50
Minimum days of a booking: 2
Options
Services
Cockerels accepted
Eggs saved for owners on request
Send photos to owners
Facilities
Dust bath area
Electric fence
Availability
The minimum stay is 2 Nights
1

2

3

4

5

6

7

8

9

10

11

12

13

14

15

16

17

18

19

20

21

22

23

24

25

26

27

28

29

30

31
1

2

3

4

5

6

7

8

9

10

11

12

13

14

15

16

17

18

19

20

21

22

23

24

25

26

27

28

29

30

31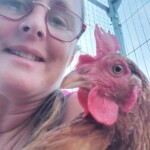 As lifelong animal owner and very experienced house and animal sitter I've looked after many hens over the years, including my own and will always ensure that your ladies (and gents if you have any) are given the same kind of care I would expect to give my own hens. I enable you to go away confident that your feathered friends will be loved and cared for during your absence so you can relax and enjoy your trip. If you have other furry and/or hooved friends I'm very happy to ensure they too are given the highest quality care.
Verified Reviews - All reviews are from verified guests.
Similar listings
10 regular sized hens or 12 bantam sized.

Guests

Chicken Hotel